Conveyancing Queensland
Need experienced conveyancing professionals? Get a free 10-minute consultation today!
Instant 24 Hour Quote Directly To Your Mobile
We understand buying or selling a property is likely to be one of the most significant financial transactions that you may ever undertake.
This is when you need expert legal advice that you can rely on.
Here at Ryan Murdoch O'Regan we focus on quality service at reasonable prices, as opposed to quantity.
Our expert conveyancers are not confined to one location and can work with you no matter where you are based, or where you are buying or selling in Queensland or New South Wales.
Whether it be from Brisbane to Burleigh Heads, or Cleveland to Crows Nest we have you covered.
When Experience Matters
Need a stress-free settlement? We have successfully settled 1,000's of matters across all property types. We take pride ensuring clients are up-to-date with all developments, from signing the contract through to settlement.
Our team are attentive to their clients' needs and offer a personal and practical service. We emphasise being available for our conveyancing clients and we attend to the fine details.
Our expert team can provide you with a simple, hassle-free, no obligation quote for a purchase, sale or transfer. Fast response times are guaranteed.
From the first call through to settlement, we keep you up-to-date each step of the way.
Questions?
Our expert conveyancing professionals provide FREE 10 minute consultations so you can get the answers you need to make the right decision.
Fixed fee quotes available.
Conveyancing Queensland Team
Take advantage of our professional conveyancing at competitive, fixed fees for:
commercial properties, sales and purchases,
family transfers,
houses, home units and land sales and purchases,
off-the-plan sales and purchases,
rural sales and purchases, and
strata title sales and purchases.
What Makes Us Stand Out From The Rest?
Fixed fees
Local knowledge
Local offices
No gimmicks
No hidden costs or surprises
Obligation free quotes
Over 30 years experience
No sale, no charge*
Personalised service
PEXA accredited
Professional advice
Timely responses
*terms and conditions apply
Before You Sign The Contract
Want to save money and prevent hassles when you are buying or selling property? Contact us before you sign the contract. At no extra charge to you we will peruse before you sign.
Already Signed The Contract?
If you have a signed contract and are ready to proceed all you need to do is arrange for a copy of the contract to be sent through to our conveyancing lawyers. You can send contracts directly through to mail@rmolaw.com.au, via fax on (07) 3221 5350 or walk-in to any of our local offices.
Electronic Settlements – PEXA
Ryan Murdoch O'Regan Lawyers understand how important it is to be at the forefront of this technological development in order to deliver best outcomes for our clients.
Our expert Conveyancing Team has been accredited by PEXA and provide electronic settlements via the PEXA platform. There are a range of benefits for buyers and sellers which include:
There is no need to draw bank cheques at settlement nor incur bank cheque fees.
Monies are electronically transferred to the recipient's bank account on the day of settlement and so there is no need to wait 3 days for cheques to clear.
There is no need to physically attend settlement.
Stamping and registration take place on the day of settlement.
For more information on how electronic settlements can work for you contact one of our experienced conveyancers.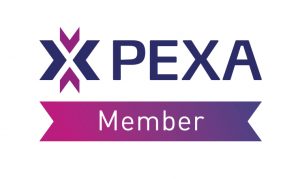 How We Can Help
We streamline the process so there are no surprises for you and we keep you up-to-date at each stage of the transaction. Our conveyancing professionals have the experience and expertise required to ensure your property transaction is stress-free and reaches a successful settlement.
We are proud to deliver five star customer service to our clients. Our team goes above-and-beyond for their clients to answer every question, observe deadlines and settle documentation in a timely manner.
As one of our clients said "Invest in the best. RMO".
Read What Our Clients Had To Say …
"Ryan Murdoch O'Regan Lawyers were recommended to me and I was happy to use their services for the sale of my house. Everything was handled in a friendly and professional manner and I was always kept informed of the progress of the sale. I recommend Ryan Murdoch O'Regan Lawyers to anyone who requires a similar service. JV"
"This is the second time that we have used Ryan Murdoch O'Regan for our conveyancing. We have found them to be extremely helpful and very professional. JJ"
"Had a very good stress-free experience. Everything was explained. Kept me informed at all times and quick responses. Definitely recommend. TS"
"Very impressed with RMO. Always professional, on time with great communication. Have used them for conveyancing and will preparation. Friendly and a pleasure to engage with. Highly recommend them. AR"
"We were extended a very professional service. SG"
"RMO were really accommodating throughout the whole process of buying our first house. Quick, efficient and answered all questions that we were unsure of. We didn't have to follow up for anything and they ensured we had all documents and made our first home buying experience really pleasant. KN"
Office Locations
Our expert conveyancers are available at any of our local offices (Brisbane, Gold Coast, Beenleigh, Cleveland and Jimboomba). Cannot make it to one of our local offices? Speak to our conveyancers by telephone or video-conference.
Contact Us
Conveyance ahead? Engage our expert conveyance team. Obtain a fixed fee quote now. Our expert team can provide you with a simple, hassle-free, no obligation quote for a purchase, sale or transfer. Fast response times are guaranteed.
Ready to proceed? Contact Ryan Murdoch O'Regan Lawyers' experienced conveyancers on 1800 999 529, email mail@rmolaw.com.au or submit an enquiry below.
Instant 24 Hour Quote Directly To Your Mobile
Checklists
Planning to buy or sell property can often be a stressful experience with many considerations that need to be made. Ryan Murdoch O'Regan Lawyers have prepared checklists to assist buyers and sellers minimise stress levels in the lead up to the sale or purchase of a property.