Criminal Law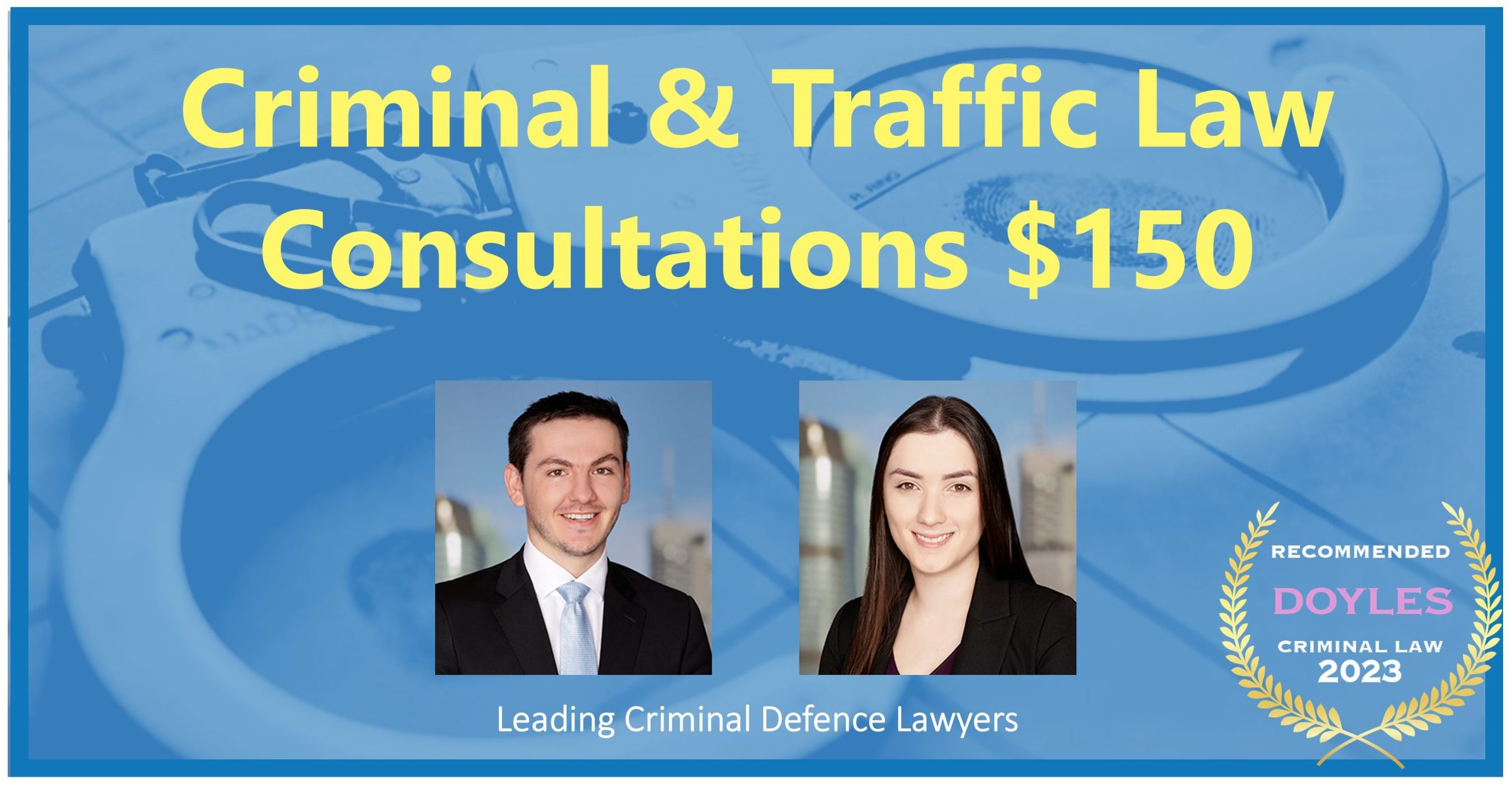 Have you been charged? Facing criminal charges? Need a strong defence? Before you say anything speak to our expert criminal lawyers first. We understand the law and how the system works.
Receiving a criminal conviction can threaten your:
freedom,
rights,
ability to travel, and ,
prospects of employment.
Ryan Murdoch O'Regan's experienced criminal lawyers prepare the best legal defence to get you results.
For over 40 years, Ryan Murdoch O'Regan have dealt with a wide range of criminal law matters.
We have assisted 100's of individuals across various charges.
Up-to-date with the constant changes to legislation, our expert team understands the nature of criminal law. This ensures you get the best defence possible.
We assist with:
Our criminal lawyers know how the system works first-hand.
Easy, confidential $150 consultations available. Act now.
Traffic law offence? Visit our dedicated traffic law webpage.
Criminal Law Team
We cover all criminal charges and have represented countless clients facing criminal charges. Our experience ranges from minor offences to serious offences and for first-time offenders and repeat offenders.
Engage our lawyers for quality legal representation in the Magistrates Court, District Court and Supreme Court.
Proven Results
Examples of matters we have successfully handled include:
Successfully negotiated a number of serious charges of murder. All charges were reduced to a lesser charge of manslaughter.
Obtained bail for clients charged with rape, grievous bodily harm, drug trafficking and robbery.
Secured a good behaviour bond and no conviction recorded for using a carriage service to menace, harass and cause offence.
Achieved no conviction or punishment. Our client was facing charges of supplying dangerous drugs and had pleaded guilty.
Defended a client charged with serious sexual assault charges. Our client was found not guilty on all charges.
Secured a wholly-suspended sentence. Our client was charged with a number of sensitive and serious fraud-related matters.
Legal Aid
We are preferred suppliers of Legal Aid for:
criminal law,
traffic law, and
youth justice matters
What To Do If You Have Been Charged?
You need to engage our expert lawyers.
Don't risk it by representing yourself in court.
Defend your criminal charge/s with our experienced criminal lawyers at your side. It can mean the difference between securing the best or average outcome.
Do I Need To Bring Anything With Me To Meet With A Lawyer?
Please bring the following with you:
a copy of the Police QP9 Report,
a copy of your traffic history, which will be included with your QP9 report or you can obtain this from the Department of Transport and Main Roads, and
your current criminal record, from the police station.
If you do not have the above, we can assist you to obtain.
How We Can Help
Firstly, our criminal lawyers expertly navigate laws and advise you on potential penalties.
Secondly, our criminal lawyers identify any factors that will assist your defence to get you the best possible result and prepare all documentation in a timely manner.
Thirdly, our criminal lawyers provide support in the lead up to court and respond to your questions in a timely manner.
Most importantly, our criminal lawyers advise you of the prospects of success and provide professional representation in court.
Read What Our Clients Had To Say …
"Very knowledgeable. It showed with no conviction being recorded. Also very punctual and professional in both our private meeting and court proceedings. BB"
"Awesome! Easy to talk to, and always made me feel comfortable and at ease even though I was freaking out. Very reassuring and I felt more than confident in being guided as to the best way to proceed with matters. To this end, I received the best possible outcome so I cannot thank you enough. I say with the utmost respect that I hope I never see you again - but sincerely wish you and the team all the very best in the future. Thank you for everything. AV"
"Thank you for all the hard work and dedication during my case. We had lots of ups and downs during the trial but you were there to reassure us as we had no idea of the court system. Realise it is your job but we feel that you went the extra mile during the case. A brilliant outcome. PB"
"You made the process easy and as stress-free as it could be. Fixed price was less than expected having contacted other firms and outcome was beyond expected. Your extra preparation meant I got a better outcome than usual, despite the prosecutor disagreeing. Even the magistrate said he normally wouldn't grant the outcome, but did. Thank you Ryan Murdoch O'Regan! FW"
"Thank you for your representation and yes it was a brilliant outcome. We were very relieved and I was surprised that she didn't even get a fine. CF"
"Thanks for your effort. You did flourish in the courtroom. A lenient outcome. Cheers mate. WW"
"I received an excellent outcome. ZD"
Office Locations
Our offices are conveniently located nearby the courts which allow us to accept instructions to act and appear in court, or to file urgent documents at short notice (Brisbane, Gold Coast, Beenleigh, Cleveland and Jimboomba).
Our expert lawyers are available at any of our offices. Cannot make it to one of our offices? Speak to our lawyers by telephone or video-conference.
Contact Us
Get the best legal representation. Book a consultation. Call now. Contact Ryan Murdoch O'Regan Lawyers' experienced criminal lawyers on 1800 999 529, email mail@rmolaw.com.au or submit an enquiry below.
Useful Links