Fixed Fee Conveyancing
Need A Stress-Free Settlement?
Ryan Murdoch O'Regan Lawyers' Conveyancing Team have successfully settled 1,000's of conveyancing matters across all property types.
Our expert conveyancers can assist with Queensland and New South Wales property purchases and sales and take pride in keeping clients up-to-date with all developments, from signing the contract through to settlement.
Fixed Fee Quotes
Click on your option to find out your fixed fee.
BUYING
Our costs for handling the purchase of your property are $850 plus GST plus sundries of $56.10 making a total of $991.10. You will also be responsible for searches and stamp duty.
SELLING
Our costs for handling the sale of your property are $525 plus GST plus sundries of $34.10, a title search fee of $25.30 making a total of $636.90.
If you secure a contract and it falls through due to the buyer not securing finance or the building and pest not being successful THERE IS NO COST TO YOU
Instant 24 Hour Quote Directly To Your Mobile
Conveyancing Team
The Ryan Murdoch O'Regan Advantage
Obligation-free quotes
No sale, no charge*
Fixed fees
No gimmicks
Over 30 years experience
No hidden costs
Personalised service
Professional advice
Timely response
PEXA accredited
Local offices
Local knowledge
*terms and conditions apply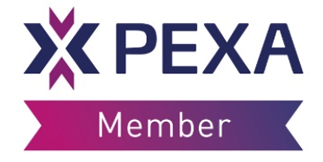 Before You Sign The Contract
Want to save money and prevent hassles when you are buying or selling property? Then contact us before you sign the contract. At no extra charge to you we will peruse before you sign.
Do You Have A Question Or Issue?
Our expert conveyancers provide FREE 10 minute conveyancing consultations so you can get the answers you need to make the right decision.
How We Can Help
Our expert team can provide you with a simple, hassle free, no obligation quote for a purchase, sale or transfer. Fast response times are guaranteed.
From the first call through to settlement, you will be kept up-to-date each step of the way.
Our expert conveyancers are not confined to one location and can work with you no matter where you are based, or where you are buying or selling in Queensland or New South Wales. Whether it be from Brisbane to Burleigh Heads, or Cleveland to Crows Nest we have you covered.
Contact Us
Speak to our expert conveyancers on 1800 999 529, email MAIL@RMOLAW.COM.AU or submit an enquiry below.
Instant 24 Hour Quote Directly To Your Mobile