Traffic Law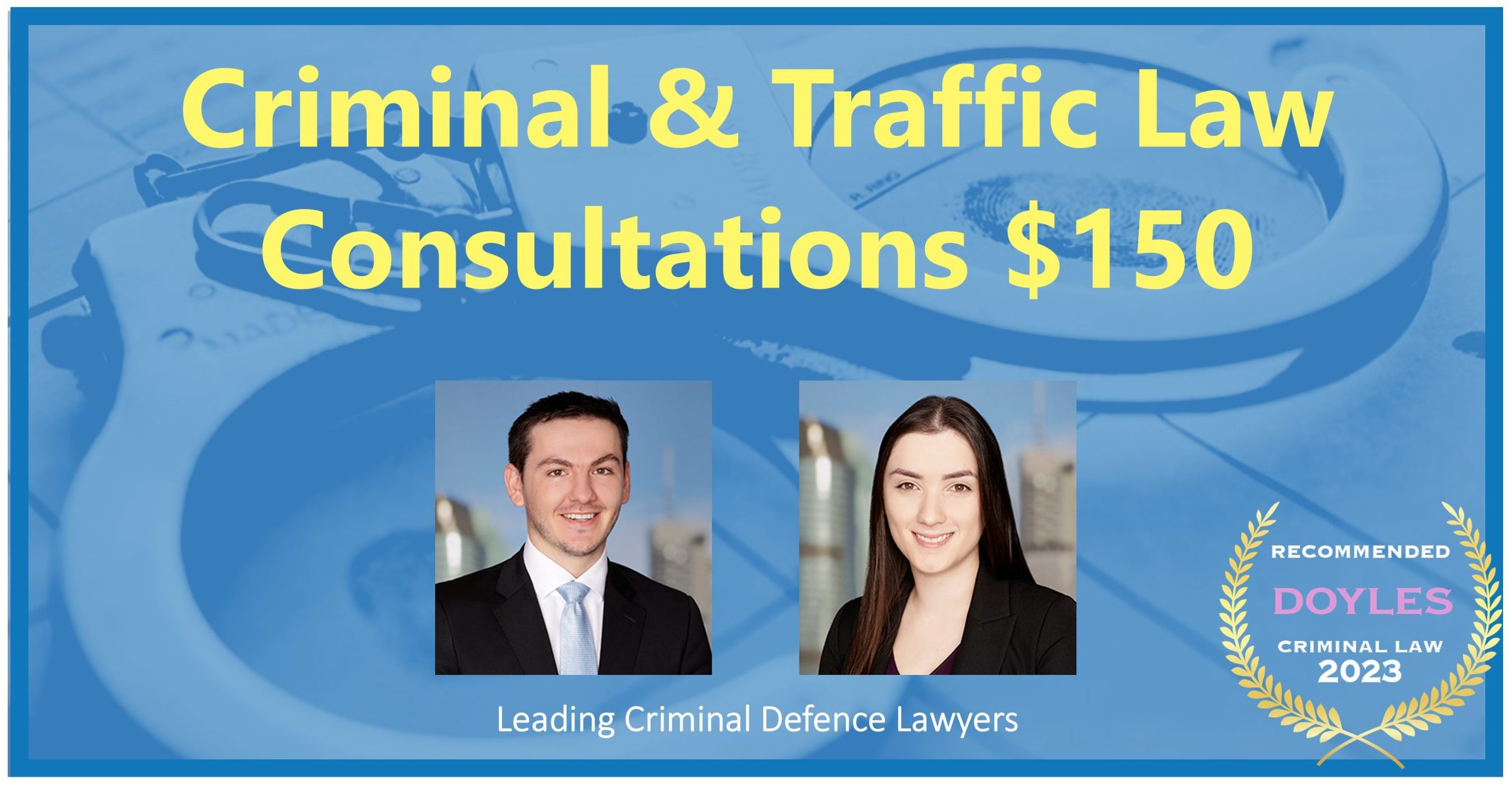 Have you been charged with drink driving, dangerous driving, drug driving, unlicensed driving, driving while disqualified or hooning?  Need to urgently apply for a work licence or special hardship order?  Our experienced traffic lawyers understand the law and how the system works.
Need a strong defence? Before you say anything speak to our expert traffic lawyers first. Get the best possible advice.
Traffic charges can have serious consequences if you are found guilty.
Don't risk it.
Our experienced lawyers have assisted 100's of individuals across various charges.
Get the best legal representation.
Traffic Law Team
We cover all traffic charges and have represented countless clients facing traffic charges. Our experience ranges from minor offences to serious offences and for first-time offenders and repeat offenders.
We also provide quality legal representation in the Magistrates Court, District Court and Supreme Court.
Our expert traffic lawyers prepare the best legal defence to get results.
Proven Results
Examples of matters we have successfully handled include:
Negotiated a charge of 'dangerous operation of a motor vehicle" to a lesser charge of 'driving without due care and attention'. This resulted in no licence disqualification.
Defended a client charged with his fifth offence of 'disqualified driving'. We secured a sentence of immediate parole.
Secured a work licence for a client charged with mid-range drink driving. Our client had a reading of 0.149 and was also riding a motorbike with no helmet.
Obtained a special hardship order for a client who had lost his licence. Our client was caught driving 56 km/ph over the speed limit whilst on his P plates.
Do I Need To Bring Anything With Me To Meet With A Lawyer?
It will be beneficial if you bring the following documents with you:
a copy of the Police QP9 Report,
a copy of your traffic history, which will be included with your QP9 report or you can obtain this from the Department of Transport and Main Roads, and
your current criminal record, from the police station.
If you do not have the above, we can assist you in obtaining the required information.
How We Can Help
Firstly, our lawyers can expertly navigate laws and advise you on potential penalties.
Secondly, our lawyers will identify any factors that will assist your defence to get you the best possible result and prepare all documentation in a timely manner.
Thirdly, our lawyers provide support in the lead up to court and respond to your questions in a timely manner.
Most importantly, our lawyers advise you of the prospects of success and provide professional representation in court.
Read What Our Clients Had To Say …
"My matter was very well handled and you were very friendly. WM"
"Firstly I just wanted to say thank you for everything you have done. I don't really think everything set in until the weekend. So thank you again for all your time, patience, compassion and hard work. I really do appreciate all you have done to achieve this outcome. LC"
"Just wanted to thank you for representing me in court and the hard work that was put into gaining a work licence. It was definitely a just win due to my poor driving history but luckily I took the advice of my solicitor and did a defensive driving course. Thanks heaps, you're a lifesaver in more ways than one. DS"
Office Locations
Our offices are located near the courts. This allows us to accept instructions to act and appear in court, or to file urgent documents, at short notice.
Our expert lawyers are available at any of our offices (Brisbane, Gold Coast, Beenleigh, Cleveland and Jimboomba).
Cannot make it to one of our offices? Speak to our lawyers by telephone or video-conference.
Contact Us
Get the best possible advice. Speak to our experts today. $150 consultations available. Book a consultation now. Call now.
Contact Ryan Murdoch O'Regan Lawyers' experienced traffic lawyers on 1800 999 529, email mail@rmolaw.com.au or submit an enquiry below.
Useful Links